You follow Distant Thunder Flame as she leads you to the next valley over. As you top the hill, you look down into the valley and see two more Flame Unicorns.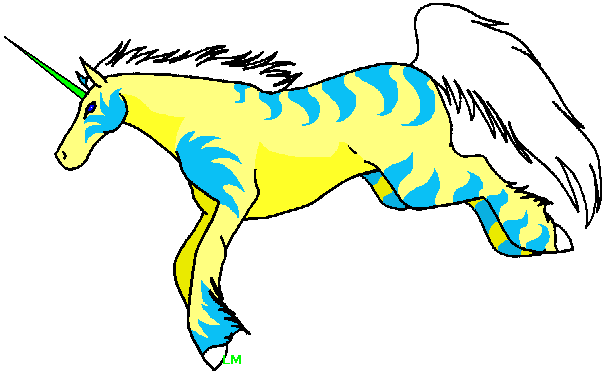 You don't even have a chance to descend into the valley, as one Flame comes running up to where you are. She smiles happily and bows to you. "My name is Tropic Haze Flame. I know I don't look a lot like my mother. Apparently I got my coloring from my father and my grandma." Tropic looks down at herself for a moment, reflecting. She shrugs and grins at you. "I like how I am. So does Spiral Crystal Flame."
The second Flame, who you assume is Spiral Crystal, approaches. He rears in greeting.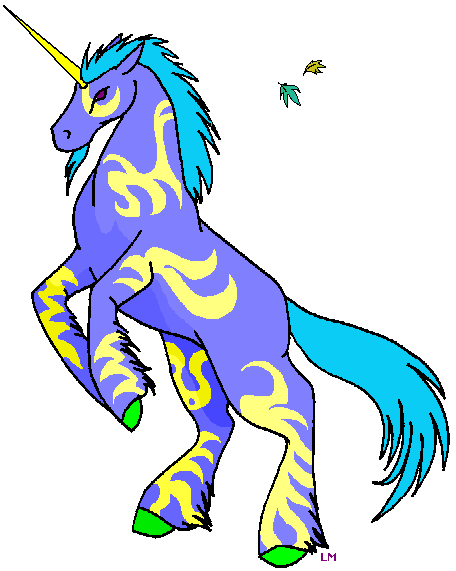 "Hello," he says. "Welcome to our little valley. Would you like to see our children?" You nod, and he lets out a long whinny. After a few moments, two nearly identical Flames appear. You are only able to tell them appart because one is male (with a beard on his chin) and the other female. They both rear in greeting.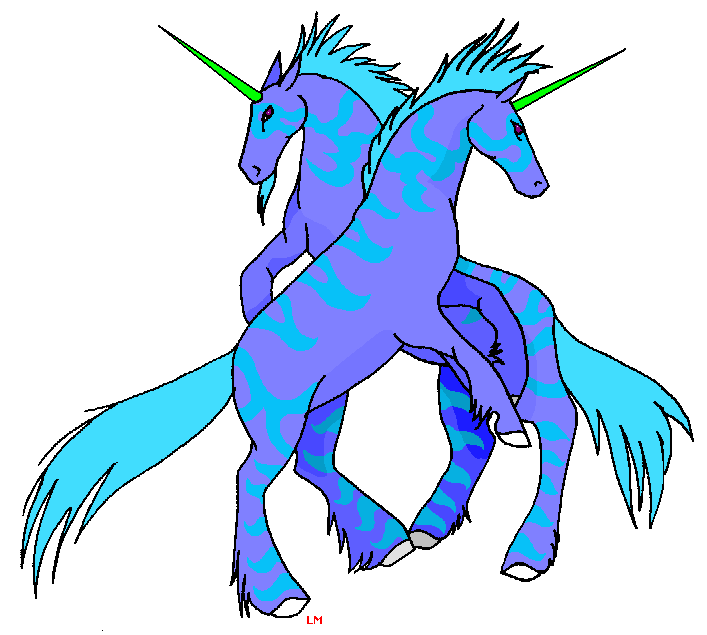 "I am Crystal Haze," the female introduces herself. "And this is my twin brother, Spiral Haze." Spiral Haze nods to you. "We are pleased to make your aquaintance. Would you be intersted in seeing our scrapbooks?"
---
Scrapbooks:
---
Page last updated: Tues. Nov. 23, 2004
Page made: Thurs. Aug. 22, 2002