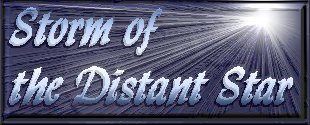 A large white unicorn trots over to you.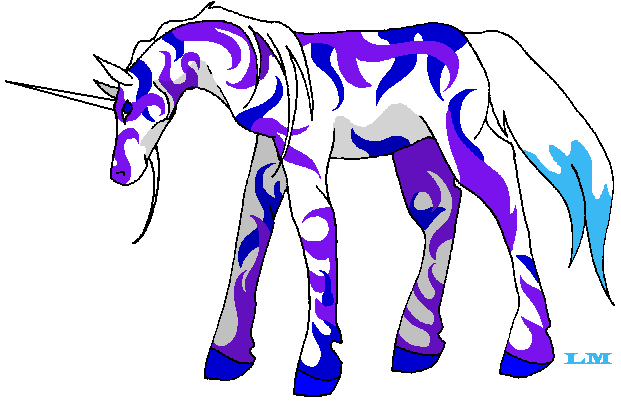 She nods her head courteously as you notice her beautiful coat patterns. "I am Double Flame," she greets you. "Welcome!" Double Flame's eyes look on you very kindly, and you immeditaly feel that her welcome is genuine. "Here is my friend, Crystal Flame," she says.
You are so busy wondering who she means that you are startled by a soft nudge on your arm. You turn to see a very tall Flame mare looking at you. Her head is lowered, so that she's actually looking up at you. You're not sure if the expression is meant to be meek or threatening, and you get the feeling that it could turn either way at a moment's notice.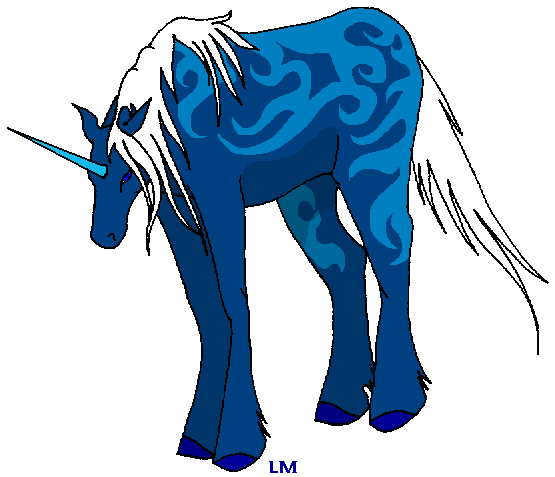 "Um, hi," you venture.
The mare lifts her head a bit, and you feel you've somehow passed the test. "My name is Crystal Flame. I have only recently arrived, and Double Flame has allowed me to stay here and become a member of this Storm." Strangely Crystal Flame's eyes reflect both sadness and gratitude at the same time. "My mate, Twist Flame, is also a memeber of this storm."
Double Flame gently nuzzles Crystal Flame, then turns to you. "My daugher is in the next valley over. If you'd like me to take you there, I will. Otherwise, you are welcome to look at our stats."
---
Scrapbooks:
Name: Double Flame
Meaning: Flame of the Purple Sky
Species: Flame Unicorn
Age: Adult
Gender: Mare
Mother: Frost Flame
Father: Green Flame Power
Birth Storm: Storm of the New Moon
Current Storm: Storm of the Distant Star
From: ShatterStars
Name: Crystal Flame
Meaning: Flame of the Crystal Shadow
Species: Flame Unicorn
Age: Adult
Gender: Mare
Mother: ?
Father: ?
Birth Storm: ?
Current Storm: Storm of the Distant Star
Mate: Twist Flame
From: ShatterStars
---
Page last updated: Tues. Nov. 23, 2004
Page made: Thurs. May 30, 2002