The Mightly Fisher-Zenix
You see a zenix stallion standing by a river. His long tail dangles over the bank, the tip immersed. He appears to be concentrating hard, and you wonder what he's doing. "Hi!" you say, walking up to him.
"Shhhh," he resonds in a whisper. "You'll scare the fish."
"Huh?" you wonder, confused.
"Ah!" says the stallion triumphanty. He flicks his tail hard, and a fish comes sailing out of the water. It starts out attached to the Zenix's tail, but lets go half way through it's flight, and lands on the bank. The stallion carefully turns around and peers intently at the flapping fish. After a moment, he seems to smile, and gently nudges the fish back into the water. "I'm the of the catch-and-release persuasion," he comments cheerfully. "Well, time to move to a new hole!" With that, he trots off.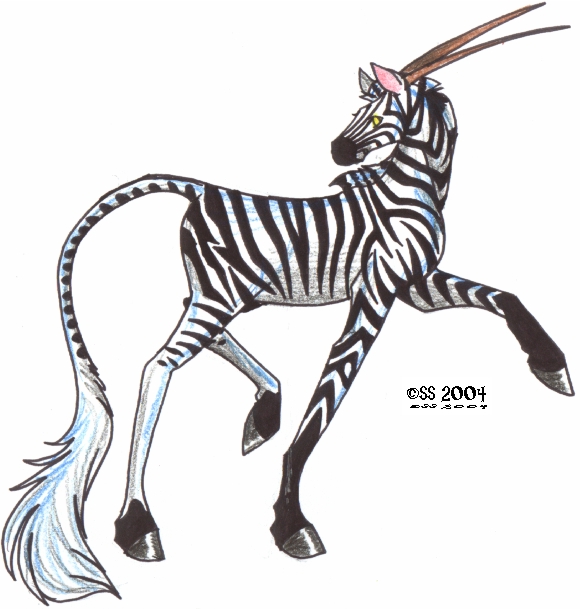 You are about to leave, when suddenly a Zenix mare comes galloping up. She wheels to a stop in front of you, tossing her head. "Papa's a little odd, please don't mind him," she comments. "Please don't mind me either," she continues cheerfully, catching you by surprise. With that, she gallops off again.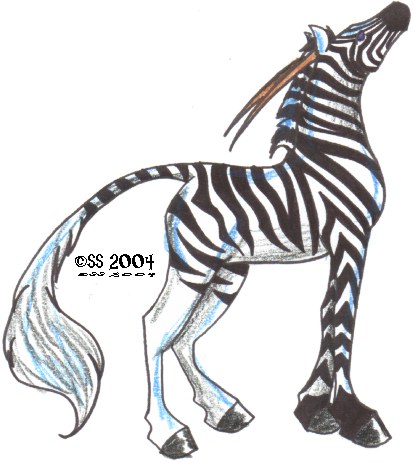 Another Zenix mare stands by quietly. She looks at you, but says nothing.

---
---
Page last updated: Thurs. Jan. 27, 2005
Page made: Wed. Nov. 3, 2004