Crystal Unicorns
You spot a very christmasy pony. He's even got a candycane tied in his mane!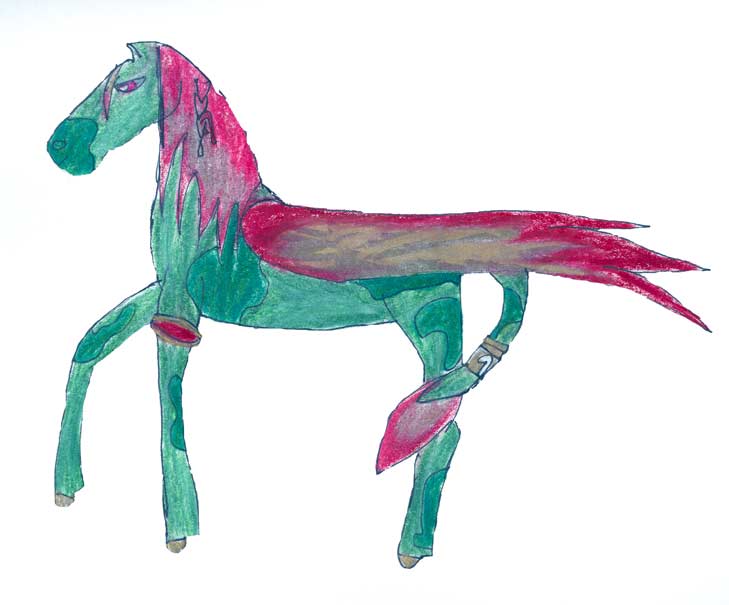 ---
Name: Navidad
Species: Pony
ID: 6a
Gender: Stallion
Mother: wild
Father: wild
From: Stormelle
The Shivuez Marketplace

Notes: The candy cane that is in his hair was put there by a little girl he meet while traviling to his home.

Navidad was a Secret Santa Swap gift from Stormelle!
---
Page last updated: Mon. Jan. 5, 2005
Page made: Mon. Jan. 5, 2005