Ren's Weyr
You enter a large, spacious cave. Looking towards the back of it, you can see openings leading to other, smaller caves. Only one corner of this cave is furnished. There's a small writting desk, a few chairs, and a couple rugs scattered about.
Of course, you only notice all of this vaguely, since most of your attention is directed towards the very large brown dragon that takes up the rest of the cave.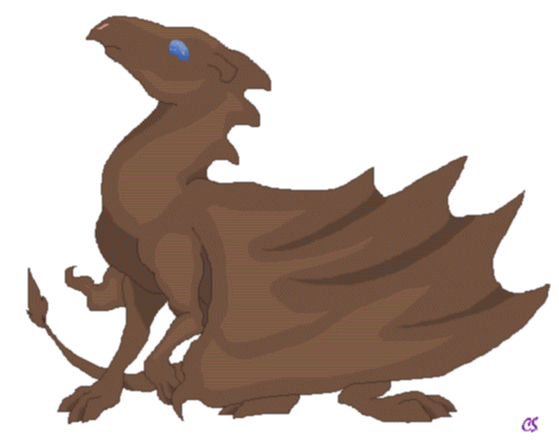 You quickly identify it as a pernese dragon, which you know they are friendly to people. Still, his rider doesn't seem to be around anywhere. Perhaps you'd better just keep your distance.
Just then you hear the pounding of feet behind you. You turn around towards the cave entrance. A young man runs in, carrying a precariously balanced tray of meat. You can tell the moment he sees you by his startled expression. He skids
to a halt in front of you, and stands panting, too out of breath to speak.
You take the opportunity to look him over. He has curly brown hair, blue eyes, and a lot of frekles. He is on the short side, and he's dressed in the white shirt and brown pants that seem so common around here. He seems rather young.
Finally he straightens. "Sorry about that! My name is Ren." he extends a hand.
You shake it, and ask, "Why were you running?"
"Borth told me we had company, and that you looked a bit worried," he explains. "And, besides, Ladybird's hungry."
"Who's Ladybird?" you ask. Ren points to his desk, and you notice for the first time a small golden shape curled up on it.

Ren smiles as as he sees you notice her. "That's Ladybird. The Weyr had a clutch of firelizard eggs. I'm still not sure quite how it happened, but they started hatching and I impressed her." Ren pauses, and then says, "There's also a scrapbook on the table, if you're interested."
---

Name:
Age:
Gender:
Species:
Color:
Mother:
Father:
Rider:
Mate:
Children:
From:

Borth
Adult
Male
Pernese Dragon
Brown
Lionath
Interfeth
Ren
Nope.
Nah.
Talis Weyr
O

Name:
Age:
Gender:
Species:
Color:
Mother:
Father:
Looks to:
Mate:
Children:

Ladybird
Adult
Female
Firelizard
Gold
N/A
N/A
Ren
Nope.
Nope.
Borth the Young Adult: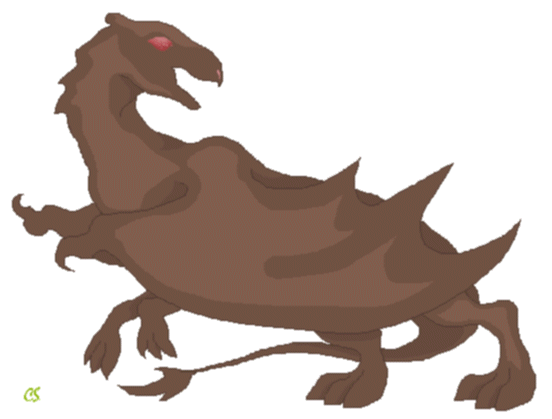 Borth the Weyrling: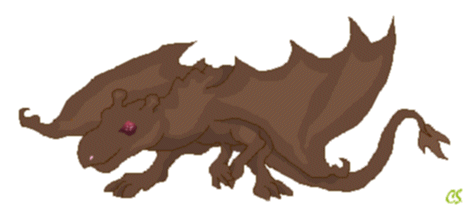 Hatchlings: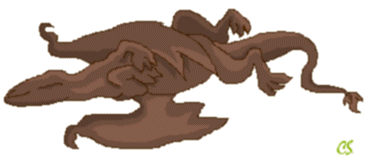 ---
Page last updated: Wed. Jan. 12, 2000