Home-making Contest
You come upon a pair of K'd.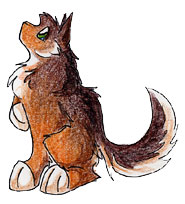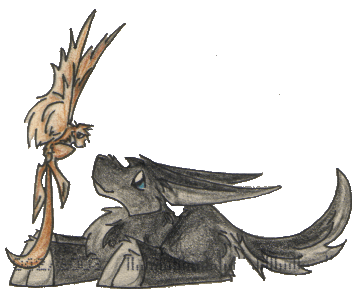 They appear to be conversing. You listen closely.
"Have you heard?" the brown one asks.
"No, what is it, Fadingtimidity?" replies the black one.
"Moonlightwader, you're always so out of the loop. There's a contest going on!" says Fadingtimidity.
"What sort of contest?" Moonlightwader inquires.
"A home-making contest!" Fadingtimidity exclaims. "We should go see who will help us!"
Moonlightwader nods. "Okay. Let's both go tell everyone we meet!"
Moonlightwader and Fadingtimidity both go in opposite directions.
Make your decision:
Follow Fadingtimidity
Follow Moonlightwader
---
Page last updated: Fri. Jan. 28, 2005
Page made: Fri. Jan. 28, 2005
K'd are from the Forest of the Kartyn'dyrysose
C'bana are from Herd of the Morning Mist