Moonsung Wolves
Two dark shapes run under the moonlight. Their bodies are long and sleek, their eyes gleam intelligently, their dark fur meets and melds with the shadows. Two wolves, a mated pair, on the hunt.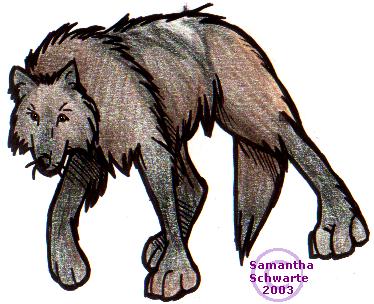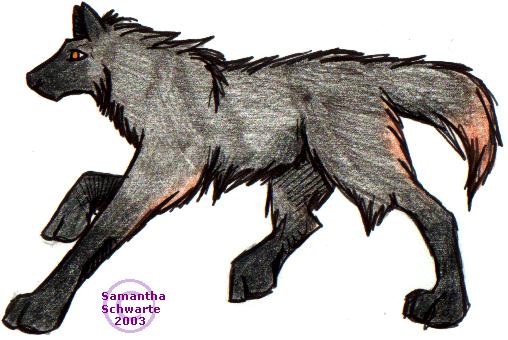 In a nearby clearing, another mated pair of wolves. The grey male scans one direction, while the red female takes the opposite.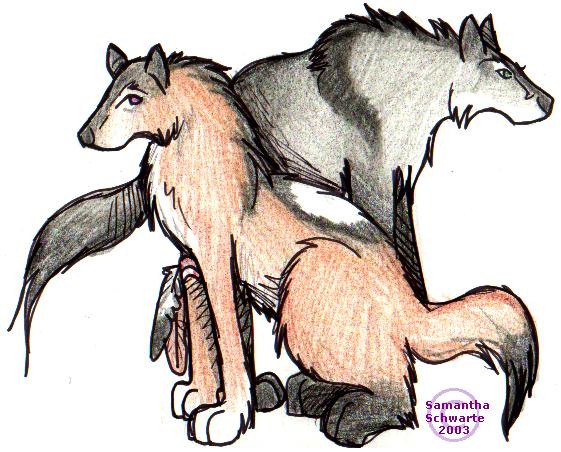 ---
Kylis as a pup:
Moonsung wolves are from ShatterStars, and are copyrighted © to Lexington. Used with permission.
---
Page last updated: Thurs. Oct. 20, 2005
Page made: Fri. Aug. 15, 2003