Flitterflys' Spot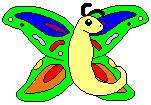 You notice a huge, beautifully colored butterfly flying gracefully over the meadow. You go to get a closer look, and suddenly realize that it isn't a butterfly, but something quite different. "What is it?" you ask Silvaon.
"This is Cassy, FlitterFly," she tells you. "She was a gift to me from DragonFlight. A FlitterFly is a cross between a lizard and a butterfly."
Suddenly a large dark shape flys right up into your face. "Whoa!" you exclaim. The shape draws back just a bit, enough for you to make out now that it's another flitterfly. It's obviously showing off its brightly colored wings.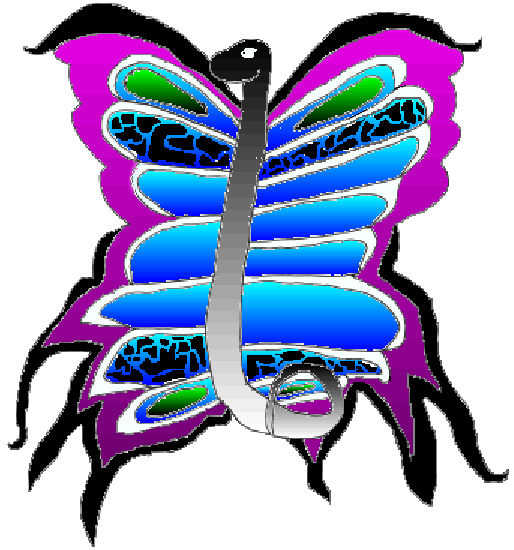 "Who is this?" you ask.
"That's Brent," replies Silvanon with a smile. He was given to me by AppleC.
You notice a third butterfly-like shape moving around among the meadow's flowers.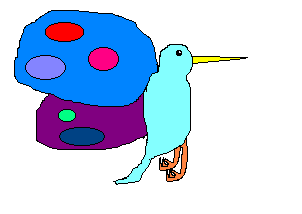 "That one doesn't look like a flitterfly," you comment.
"Nope," replies Silvanon. "That's Zippy. He's a butterbird--butterfly winged bird. Cute, huh. Sarrnay gave him to me. You wouldn't believe how much trouble he gets into, though."
"Would you like to see the scrapbook?" Silvanon asks.
---
Name: Cassy
Age: Adult
Type: FlitterFly
Gender: Female
Mother: N/A
Father: N/A
Siblings: Clutch 1.
Mate: Looking...
Children: Not yet!
From: DragonFlight
Cassy's Egg


Thanks DragonFlight! :)
Name: Brent
Age: Adult
Type: FlitterFly
Gender: Male
Mother: N/A
Father: N/A
Siblings: ??
Mate: Nope.
Children: Huh?
From: AppleC
Brent's Egg:


Thanks AppleC! :)


Name: Zippy
Age: Adult
Type: Butterbird
Gender: Male
Relatives: N/A
Mate: Nope.
Children: Not at the moment.
From: Sarrnay

Thanks Sarrnay! :)
---
Page last updated: Wed. Jan. 12, 2000