---
C'banas
Two strange creatures cross your path. They appear to be some sort of mix animal, with a lot of equine and feline characteristics. The two are talking together, and seem to be unaware of your scrutiny.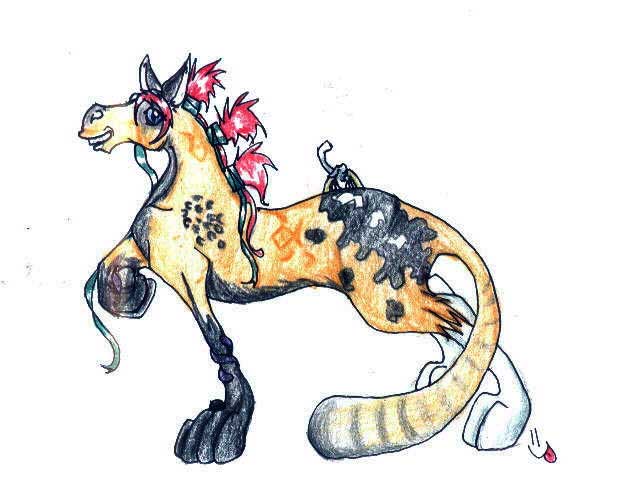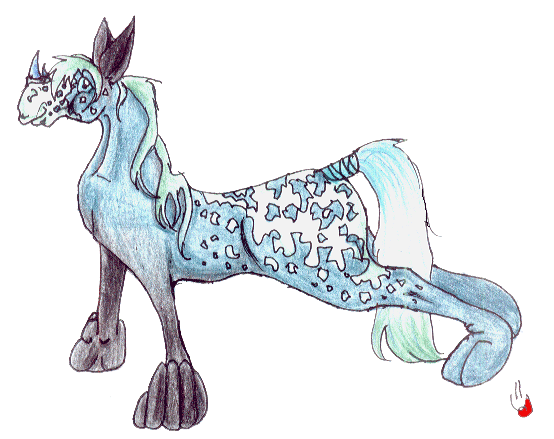 Suddenly one of them comments, "That person over there is staring at us." She swishes her cat-like tail in annoyance. "How rude."
"It's not someone I've seen before, Fanacai. It may not have seen our kind before."
"Well, you may give them such credit if you like, Shaye. I still think it's rude."
"It's also rude to talk about someone this way and not acknowledge them directly," a third voice observes. You looks over and see another pair of creatures, of the same type.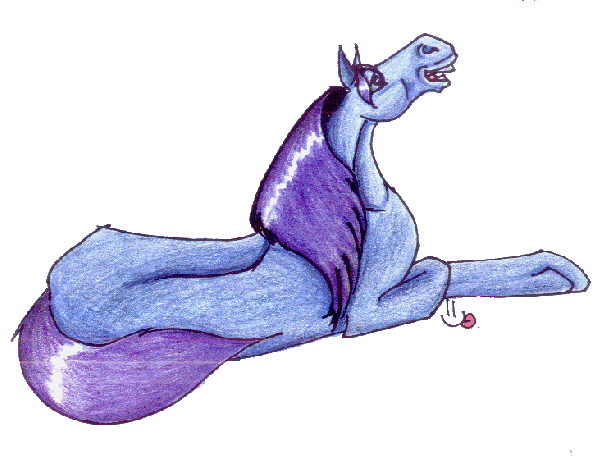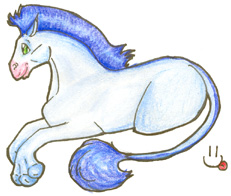 "Please don't be offended," one says to you.
---
Name: Fanacai
Gender: Female
Species: C'bana'siaco
Parents: Wild
Mate: Shaye'ne'cest
From: C'bana'siacos
Name: Shaye'ne'cest
Gender: Male
Species: C'bana'siaco
Parents: Wild
Mate: Fanacai
From: C'bana'siacos
Name: Mos'Nowgli
Gender: Male
Species: C'bana'siaco
Parents: Wild
Mate: --
From: C'bana'siacos
Name: Mankille (Thankful)
Gender: Male
Species: C'bana'siaco
Parents: Wild
Mate: Green Earth
From: C'bana'siacos
---
Page last updated: Fri. Mar. 18, 2005
Page made: Fri. Sept 20, 2002